Chanelle Avaricio suffered through a heartburn, an early wobble and a sputtering finish in the second round of the ICTSI Pradera Verde Ladies Classic on Friday.
And she's the one with a four-stroke lead.
Avaricio cobbled a three-over-par 75 that somehow still kept her in command in the tournament as Chihiro Ikeda, who finished the day with a 72, stayed four shots back.
"I struggled at the front, mostly on my to-the-green shots and unlike yesterday (Wednesday), my putts weren't dropping," said Avaricio, who now has a two-day total of 139 built on a scorching 64 on Wednesday.
Ikeda has a 143 aggregate and has 18 holes left to alter the direction of the P750,000 tournament.
Avaricio hiccuped through three bogeys in the first seven holes as Ikeda fought from seven down to move to within a shot of the lead. Ikeda failed to sustain the momentum of her chase, however, and Avaricio countered with birdies on 12 and 15 that cushioned bogeys in two of her last three holes.
"I hope to get my driving a little bit steadier tomorrow and make the putts," said Ikeda, who has been dealing with a wrist injury that has hampered her campaign in the last few tournaments.
Pamela Mariano, who was running second at the start of the round, also had a 75 to remain five strokes behind Avaricio but slipping to third overall.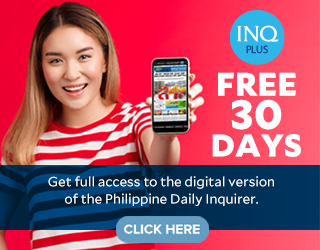 Read Next
Subscribe to INQUIRER PLUS to get access to The Philippine Daily Inquirer & other 70+ titles, share up to 5 gadgets, listen to the news, download as early as 4am & share articles on social media. Call 896 6000.
For feedback, complaints, or inquiries, contact us.