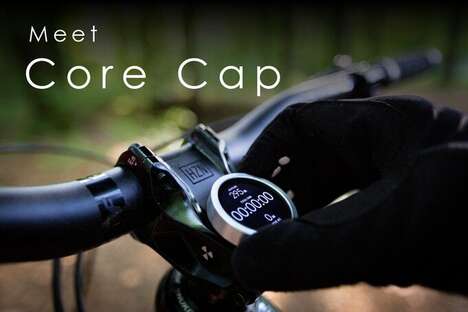 Core Components has created a next-generation cycle computer designed to fit any bicycle head tube. The company started this project a year ago with the aim of building a cycle computer never seen before.
The company started from scratch to create the CoreCap. The CoreCap is the world's first integrated cycle computer.
It aims to provide motorcyclists with the desired computer by eliminating unwanted features.
The device turns on automatically when you start pedaling. There is an automatic run recording device that keeps track of your speed and distance. A mobile app allows you to customize widgets. There are five screens to choose from that allow you to add the features that interest you. The device is also compatible with Google Maps.
CoreCap has a bulletproof design to withstand all weather and terrain conditions, making it the perfect bike computer.
Image Credit: Major Components