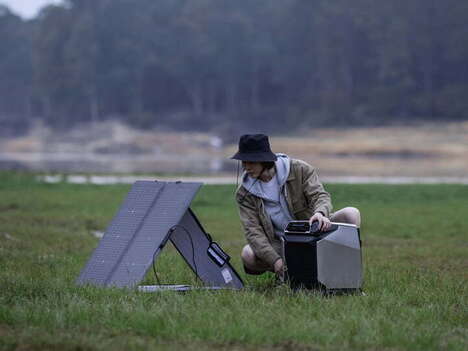 Hot summer days are just around the corner, so EcoFlow has decided to launch the latest on-the-go cooling system dubbed the EcoFlow Wave Portable Air Conditioner.
Perfect for camping trips and living in confined spaces, the new battery-operated air conditioner allows users to cool off without the need for an electrical outlet. The unique indoor / outdoor unit boasts an impressive 1,200 watt battery capable of producing 4,000 BTUs of cooling capacity. This means that the EcoFlow Wave stream can lower the ambient temperature by 10 degrees Fahrenheit in just ten minutes.
What's great about the EcoFlow Wave portable air conditioner is that it doesn't require any setup, which sets it apart from other compact units that typically rely on window ventilation.
Image credit: EcoFlow