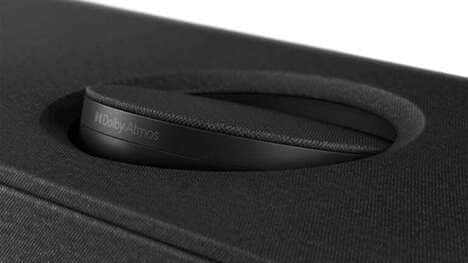 Porsche Design has announced the launch of its all-new soundbar, the PDB90, which boasts an impressive all-in-one system built to handle multiple forms of content.
As expected from a premium brand like Porsche Design, the new soundbar combines form and function, offering buyers an attractively designed system that doesn't skimp on any functionality. For example, the PDB90 is equipped with a 5.1.2 system equipped with Dolby Atmos. Meanwhile, the speakers themselves boast as many as 16 separate drivers, including a built-in subwoofer, which allow the device to produce powerful, high-quality sound while remaining relatively compact.
A standout feature, however, is the PDB90's upward facing speakers, which can be adjusted up to 20 degrees to ensure users get the best sound quality for their room size.
Image credit: Porsche Design