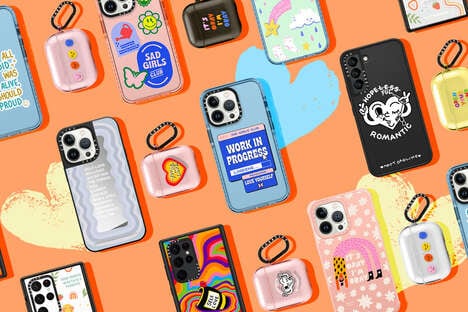 CASETiFY's Works In Progress collection shares meaningful and motivational self-care messages in the spirit of Mental Health Awareness Month. The collection highlights the designs of artists and mental health advocates, and products include everything from iPhone accessories to Android, AirPods, Apple Watch and more. These projects collectively help people celebrate what it means to be a "work in progress" and a human being who is constantly on a journey of healing, growth and expansion.
Some of the most striking designs in the tech accessories collection include statements like "Love Yourself" and "Hello I'm: Trying My Best".
When customers purchase the curated collection of phone cases, they help support the Sad Girls Club, a non-profit organization that has a mission to reduce mental health stigma and support young women of color.