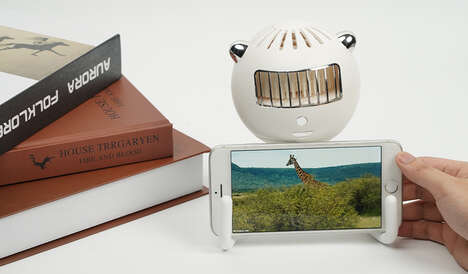 UniqTeh unveiled a new tiny and flexible rotating fan that can be placed anywhere. The company calls him the only fan you'll ever need. The device offers several speed controls and can rotate 180 degrees to deliver cool, fresh air in all directions. The bladeless design makes it a safe product to use with children and pets.
The non-slip fan can be attached to phones, laptops, strollers and steering wheels by simply wrapping the device's arms around the object. This particular fan can be quickly recharged with TYPE-C chargers. The battery will last up to 24 hours when fully charged, perfect for any activity on the go.
Those interested in the project can find out more on the official Kickstarter website.